What is Financial or Material Abuse?
"When someone exerts excessive financial control, harm or exploitation of another" (Citizens' Advice Bureau).
This includes theft, fraud, internet scamming, coercion in relation to an adult's financial affairs or arrangements, including in connection with wills, property, inheritance or financial transactions, or the misuse or misappropriation of property, possessions or benefits (Care Act 2014).
Any form of abuse can occur in isolation, but research has shown where there are other forms of abuse occurring, there is a likelihood that financial abuse is happening as well (particularly with domestic abuse). Although this is not always the case, everyone should be aware of this possibility.
---
How to Recognise Financial Abuse
The most common victims: Older people living alone, in receipt of services, in bad or very bad health, divorced, separated or lonely. Additionally those with disabilities are at a greater risk, and as stated, there is also a link to domestic violence.
The most common perpetrators: Sadly, those whom the elderly trust the most are usually the perpetrators as over 50% of financial abuse is by a grown up son or daughter, and overall 60-80% by a family member (Centre for Policy on Ageing 2010).
Most commonly financial abuse occurs in the victims own home or a care home. Perpetrators often have drug, alcohol, relationship, financial or gambling problems (Action on Elder Abuse 2007).
Warning signs linked to elder abuse:
Change in living conditions, including lack of heating, clothing or food
Inability to pay bills/unexplained shortage of money and unexplained withdrawals from an account
Bank statements no longer coming to the home and unexplained loss/misplacement of financial documents
The recent addition of authorised signers on a client's or donors signature card
Sudden or unexpected changes in a Will or other financial documents<
Unexpected changes/renovations to the person's home
Workmen visiting to complete un-planned and or seemingly unnecessary building work
Sudden new friends/acquaintances taking trips together, making joint financial commitments or planning to move in
Missing property.
Warning signs linked to domestic violence:
Transferring financial liabilities into a victims name
Refusing to contribute to household or other costs, including child maintenance payments
Perpetrator not contributing to joint bills
Perpetrator getting the victim to take out credit
The perpetrator using all joint resources
The perpetrator controlling access to the victim's income, banking or savings
The perpetrator controlling or interfering with the victims benefits.
What are Scams?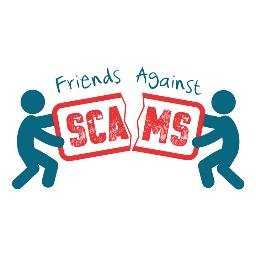 Scams come in many forms and are received by email, letter, telephone or in person making false promises to con victims out of money. The most common are fake lotteries, deceptive prize draws or sweepstakes, clairvoyants, computer scams, and romance scams.
The criminals attempt to trick people with flashy, official looking documents or websites, or convincing telephone sales patter, with the aim of persuading them to send a processing or administration fee, pay postal or insurance costs or make a premium rate phone call. Doorstep Scams are crimes carried out by bogus callers, rogue traders and unscrupulous sales people who call, often uninvited, at people's home under the guise of legitimate business or trade.
Take a stand and become a Friend Against Scams: Friends Against Scams Website
A to Z of Fraud      
---

How to prevent Financial Abuse
Discuss money management with family: It is important that adults and their family members have an 'estate plan' for how finances are to be managed if an individual becomes unable to look after them, and if possible allocate responsibilities to different family members to create appropriate 'checks and balances'. Become a Deputy
Monitor bills and check bank statements: If bills are left unpaid or large sums of money have come out of a person's account, this could be an indication that they are not managing financially. Deputy & Attorney Guidance: Dealing with Banks
Check that large amounts of cash are not being kept in the home: This could be a sign someone is putting themselves at unnecessary risk of theft.
Accompany elders to meetings with financial advisors: Financial advisors who are paid on commission may 'recommend' unnecessary financial products. This is particularly relevant due to recent changes in relation to pensions. Protect against Pension Scams
Seek financial advice and support:  Your bank manager can look at extra support that may be available and ways of managing money, for example, using a signature card instead of a PIN.
Stay active within your local community: Social isolation can put people more at risk of financial abuse.
Set up a Lasting Power of Attorney (LPA): This enables individuals to choose someone they can trust to make decisions on their behalf about things such as paying bills and collecting income if they become unable to take those decisions.  Office of the Public Guardian
Put a 'no cold callers' sign on the door: (See below)
Stop junk mail and unwanted telephone calls: There are a number of ways to do this such as signing up to the Mailing Preference Service and joining the Telephone Preference Service
Only ever use reputable or recommended builders: Free check a trade service
Run background checks on caregivers: Skills for Care: Employing Personal Assistants Toolkit
Protect  valuables: List and photograph all of your valuables. Keep the items in a locked drawer and the photographs in a different location. Doing so could be useful if the valuables are stolen, as you can prove they actually belong to you/a relative.
Check up on them: The best way to prevent problems or at least spot them quickly. Check up on your elderly relatives regularly.
Age UK: Safeguarding Older People from Financial Abuse
Alzheimer's Society – Top Tips for Managing Money and Preventing Financial Abuse
Citizens Advice: Help with Financial Abuse
Trading Standards Middlesbrough
Trading Standards Redcar & Cleveland
Trading Standards Stockton-on-Tees
---
Further Support
Where to go for further help and advice:
---
Find Support in Your Area
---