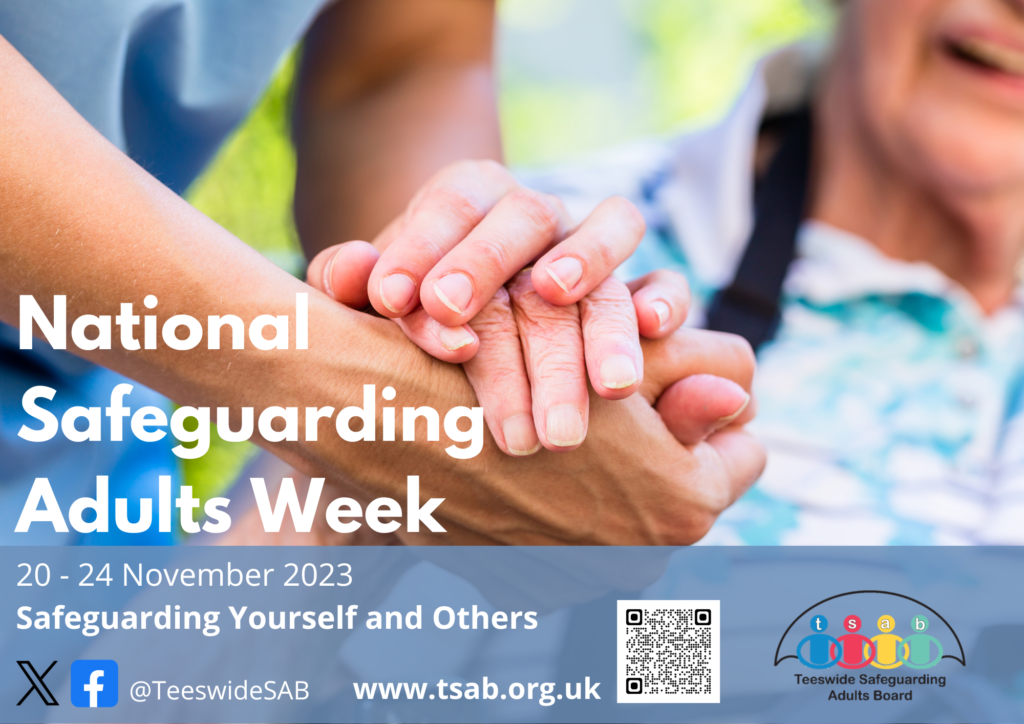 National Safeguarding Adults Week (NSAW)
National Safeguarding Adults Week (NSAW) is a time for organisations to come together to raise awareness of important safeguarding issues. The campaign is led by the Ann Craft Trust and the overarching theme for the week is 'Safeguarding Yourself and Others'.
When is it?
Monday 20th – Friday 24th November
How can you take part?
You can easily get involved by:
Printing, displaying and sharing our leaflets and posters including:
Following us on Social Media and sharing our posts on Facebook and X (Twitter) @TeeswideSAB
Signing up to become a Safeguarding Champion
Helping us to gain feedback about adult safeguarding from professionals and the general public by encouraging people to complete our annual consultation survey. The results will help to inform the priorities for adult safeguarding in Tees. To do this, you can share the links below via bulletins/ intranets and email. You can also share and display our Annual Survey poster.
If you have your own plans for the week, please get in touch, we would love to hear about the good work you are doing: [email protected]
Themes and more resources for the week!
Below you will find further resources to support you with raising awareness of each theme during the week.
The Ann Craft Trust also have free resources for you to access as well as online sessions that you can attend.